DOCUMENTARY SCRIPT WRITING AND VOICE OVER TALENT
SPECIAL SUMMER COURSE 2-8 JULY 2018
One-week summer course in documentary scriptwriting, visual storytelling, and VO at Chamber of Public Secret's Media Art Research Center (MARC) in Antalya, Turkey.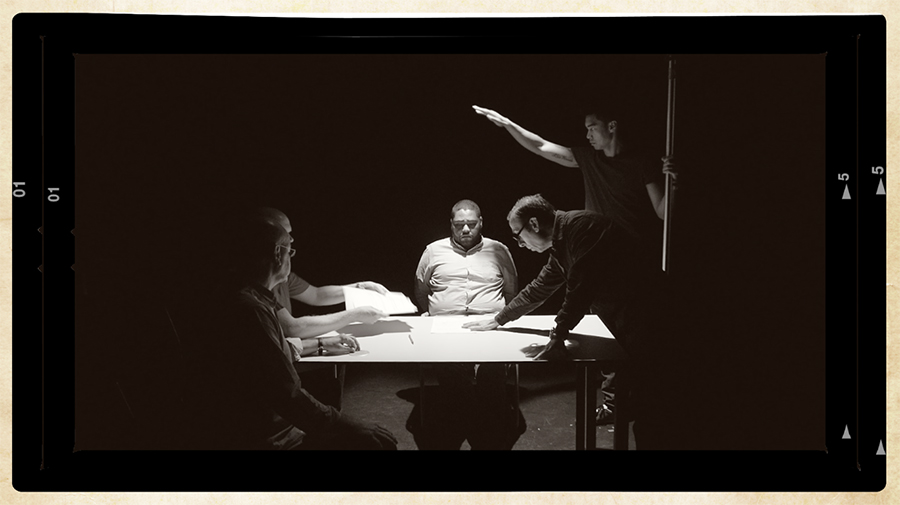 Mastering script writing, filming aesthetics and VO is more art than science. There are a few important rules in filmmaking that most editors agree will make your film flow effortlessly and help you convey a clear story to your audience. To complete the ambiance of your film, the right script, aesthetic visuals, and narration must be used.
The course teaches documentarians and filmmakers how to use the three elements successfully and how to avoid disjoint and unpleasant arrangement of story, visuals, and narration in order to achieve pleasant, smooth flow and harmony in the look and narrative of their films.
Who it is for
The course is designed for emerging documentary filmmakers with basic knowledge of film production who wish to enhance their scriptwriting, visual storytelling, and narration skills in a professional and friendly learning environment.
The participants will work on their own works-in-progress, which must be presented before admission to the course (see below). The course only admits 5-7 participants to give each individual the best feedback.
What you will get
You will learn from a mixture of scriptwriting theory, analysis of visual storytelling, VO reading styles, and practical exercises. In addition, you will be given specific advice on how to proceed with your work-in-progress. The course includes two field trips to Pamukkale and the Taurus mountains outside the city of Antalya.
Technical requirements
As a participant, you must bring your personal laptop, preferably MacBook pro with capacity to edit, a large USB hard drive, commitment, and a positive attitude. At MARC we only have Mac systems.
How to apply
Documentarians interested in the course must choose a film of their own, which they wish to work on. To apply for the course you must send an email to chamberarchive@gmail.com with 'Special Course' as the subject line. The email should contain a link to your film-in-progress (this may be a trailer, pilot, or work in progress), a synopsis, and the current script for the film. Also send a short introduction to yourself, including your knowledge in the field and experience. Application deadline is June 15, 2018.
A short Skype meeting will be arranged between the instructor and the successful applicant before payment. The meeting will help to establish whether the course is suitable for the applicant and answer his/her questions about the course.
Housing
MARC is located in the heart of Antalya city on the sunny south coast of Turkey. The studio is situated next to the known Cender Hotel and other comfortable hotels where you can book your accommodation. The participation fee covers two field trips outside Antalya. The course program includes only lunch. Breakfast and dinner are not included.
Instructors
Khaled Ramadan, Documentarian
Awad Joumaa, Aljazeera News Editor
Elias Rama, Indie filmmaker, Radio WAIH
Guest lecturers via Skype
Practical info
Course duration: 2nd – 8th of July 2018
Daily sessions: 9.00 – 16.00.
Language: English
Group size: 5-7 persons of minimum 20 years of age
Experience: Participants are expected to have good knowledge in photographing, filming and editing and sort of advanced skills in computer usage.
COURSE TOPICS