Open call for internship – for students, art academies and universities
Interns as assistant curators at Media Art Research Center (MARC), Antalya, Turkey
The international art and curator group Chamber of Public Secrets (CPS) is looking for interns to join the team and help organizing projects at our new Media Art Research Center (MARC) in Antalya, Turkey. The MARC program offers students at universities and art academies an internship period of one month or more.
MARC invites competent students of art, art history, and curatorial studies to submit a letter of motivation/proposal to become part of the working team in Antalya. Art academies and universities are welcome to encourage their students to apply for the position for students to use this unique opportunity to learn, exchange knowledge, and obtain new artistic perspectives.
We are looking for well-informed, motivated and engaged individuals who know the mechanisms of the international art scene and can help the team in fundraising, communication, promotion, and coordination.
The open call follows a two-stage process whereby applicants will be interviewed after submitting a motivated letter of interest. After assessing the applications, the CPS team will only contact the successful applicants for Skype interviews. Successful applicants are then invited to join the CPS team at MARC.
Skills to learn at MARC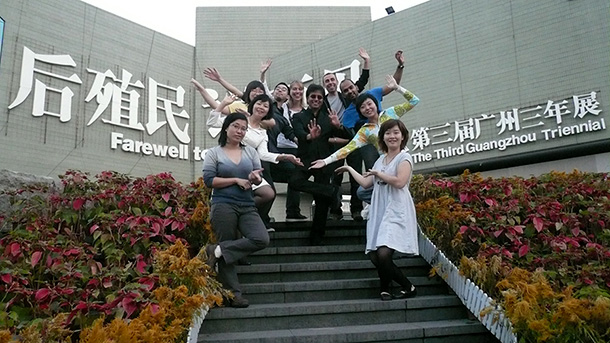 At MARC the intern will gain valuable insight into the arts, opportunities to work on interesting art events, film screening programs, international projects, all the while learning practical skills needed to pursue a career in the arts and cultural management.
The intern will gain experience working in the field of art, film and visual culture, and will have the opportunity to enhance his/her working skills in a stimulating international environment.
The intern will participate in meetings, learn how to handle day-to-day tasks, work closely with curator staff to realize exhibitions, films, programmes and public events.
The intern must have a thorough understanding of English language and knowledge of visual culture in Turkey, the Middle East and beyond.
The intern will deal with tasks such as:
–       First-hand project management
–       Networking and project promotion
–       Multimedia project production
–       Exhibition and event production and management
Upon completion, the intern will receive an official report and a letter of recommendation signed by the CPS chairman and MARC's senior curator.
Important note
The internship is a voluntary position. The intern cannot claim any remuneration or allowance from the training institution MARC. MARC cannot secure the intern any social security status or insurance, which means that the training institution MARC is not required to pay any social security contributions. Health insurance, accommodation, and visa are part of the intern's responsibility, however, MARC will try to provide support and help in these matters.
Application
MARC evaluates applications continuously.
Send your precise and concise letter to chamberarchive@gmail.com
Further information about CPS: www.chamberarchive.org
More information about the Media Art Research Center: www.chamberarchive.org/blog/marc
Kind regards,
MARC team
---
About CPS's previous internships
For the last 10 years CPS has been offering internship programs and cooperating with coordinators at different universities and academies from around the world, receiving students from international institutions among others: Goldsmiths, UK; Helsinki Academy of Art; Royal Danish Academy of Art; Malmo Art Academy and Lund University, Sweden; Royal Academy of Fine Arts in Ghent, Belgium; Murcia University, Spain; NYU, New York, US.
CPS has offered its previous interns the ability to perform multiple tasks such as:
– Researching and editing theoretical texts for the exhibitions and books
– Contacting and dealing with artists and conceptually debating their works ahead of exhibitions
– Coordinating teamwork, staff meetings and writing academic and practical reports
– Co-organize and produce exhibitions and events
At the end of the intern period, CPS offers education institutions an official evaluation report of the student's field work and experience working on projects and productions. CPS also offers the intern a letter of recommendation and reference.